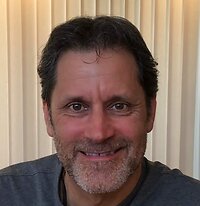 Craniosacral Therapy in Malvern
Craniosacral Therapy is a subtle and profound hands-on therapy that assists the body's natural capacity for self repair.

If you are in pain, have poor energy levels, feel run down, suffer from anxiety or just looking to feel better, then Craniosacral therapy could be exactly what you are looking for.

A positive approach.....
If you have had Craniosacral therapy before, then you will know first-hand how powerful and healing it is. It helps the body release held trauma and tensions as well as helping it to enter into a state of deep relaxation and stillness. Our bodies are always trying to stay healthy, but sometimes they gets stuck and need assistance to get back to normal. Craniosacral therapy does exactly that, in a gentle non-invasive way. For more information as to what Craniosacral Therapy is and how it may help you, click here Cranio info

Feeling better.....
With more than a decade of experience as a Craniosacral therapist, I hold weekly clinics in Malvern, helping people with issues that may have started recently or be more long term in nature, such as chronic pain, low energy levels and poor immunity.

If you would like to find out whether Craniosacral Therapy would be helpful for your issue, feel free to get in contact. I will do my best to answer your questions. You can email me here

My Malvern clinic is very close to Worcester and Ledbury.

---
Baby Craniosacral clinic
Craniosacral Therapy is excellent for babies and mothers, especially after the birth process. It helps the baby to settle, helping with issues such as colic, restless sleep and persistent crying. It is also great to help with any Pelvic floor issues. Click here for more details Baby cranio

---
Chronic fatigue clinic
As well as running these busy clinics, I run a specialist craniosacral clinic for Chronic Fatigue, Fibromyalgia and Anxiety. I am also a supervisor in the student clinic of CTET, one of the best Craniosacral colleges in the UK. I am also a fully registered member of the Craniosacral Therapy Association.


For free initial advice on whether I can help you email me here

Appointments can be booked on 07976 239 855 or via the clinics directly Clinic info here

---

What they say.....

'It looks like I have responded very well to your therapy: the intense cluster headaches have virtually disappeared overnight, the tension and the pressure have finally lifted, my head feels so much lighter and clearer. I have only had two morning headaches since my treatment on Friday evening - a huge improvement considering I used to get on average 4 to 6 turns every night when the pain was at times unbearable. Last night was good again, no headaches, not even one in the morning. No painkillers needed either! I am truly amazed at such positive results following just one therapy session with you, I wish I had done it earlier. Thank you so much for your time and your specialist help last Friday. I am really looking forward to my follow up Craniosacral therapy treatment....' (NZ - Worcester)

'Having tried the craniosacral therapy for the first time during my pregnancy, I was truly amazed at how positive and effective the therapy was following just one session - within days my acute headaches at night have almost disappeared, the balance in my body and the feeling of general well-being have been restored. Max is a skilled therapist, a good listener, very approachable and sympathetic. He made a big difference when I was at my lowest riddled with pain. The therapy itself is very gentle and relaxing, yet so powerful. It has been a life changing experience and I would highly recommend this therapy to anyone.' (Patient - Malvern)


'I would have no hesitation in recommending Max's expertise, particularly to someone who is new to this therapy'. (SW - London)

"I have been having craniosacral therapy with Max for three months and find his treatment to be incredibly effective. He is a deeply understanding and gifted practitioner whose gentle manner has always made me feel completely at ease. I am delighted to have finally found someone who has well and truly put me on the road to well being" (JM - Worcester)

'I always look forward to seeing Max, am one of his biggest fans and thank him for his wonderful work. (C.C - Worcester)

"For several years now I have been a client of Max's for craniosacral therapy ........ In my 44 years I have seen a lot of practitioners and can say without a shadow of a doubt that there is no one I trust and revere more than Max. His approach is unparalleled and I would recommend him to anyone. My experience is that Max is not only solid in his areas of specialty, but he is also a gifted healer. " (AG)

'I can't say enough good things about Max and I would recommend Max to anyone.'

"I get Craniosacral Therapy myself for general wellbeing and for all my family's health needs. His advice has shown great results and I am very grateful to Max for his help". (AS)

"I always look forward to my maintenance sessions which leave me feeling recharged and calm." (BF)

"Having a weekly session of cranio-sacral therapy has been very beneficial for me...... in the beginning when I hardly made it to the session due to exhaustion I always went home with a little bit more energy, more relaxed and more positive. What I also like is that nothing is expected of me in the sessions - I just lie there and feel better!" (SG - London)



PEMF clinic

Max Mainini is a fully qualified and registered Craniosacral Therapist in Malvern, serving the nearby towns of Worcester and Ledbury.